---
Jacuzzi
---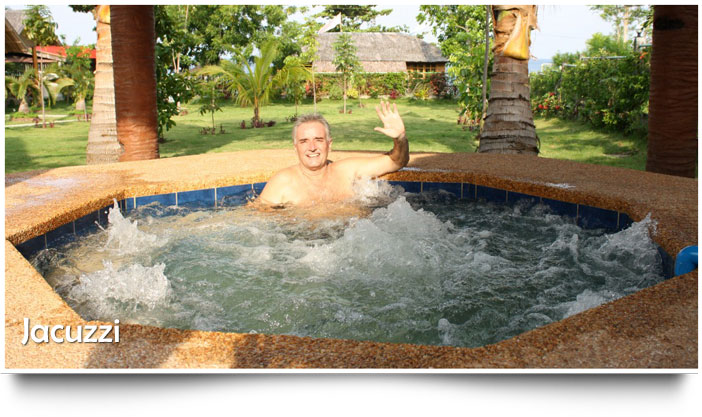 Relax in our heated Jacuzzi and enjoy the tropical environment and sea view. We promise we would melt your stress away! Note: Available at our Resort only.
---
Pool Table and Dart
---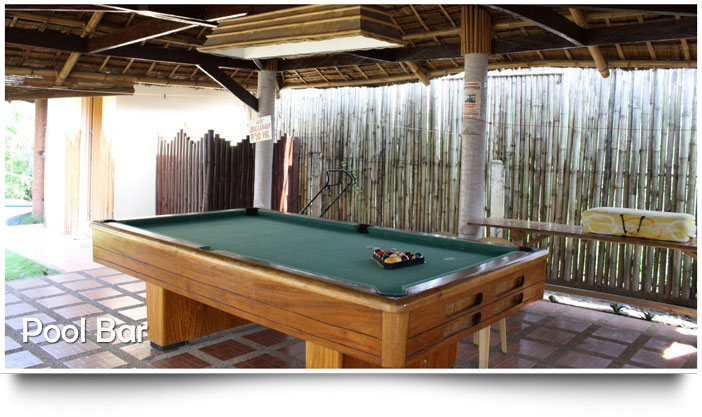 If you just want to enjoy your day with a game of pool with your friends or with your family, then we have just the spot for you! Sip a cold drink, order some snacks and chill while playing a game of pool or darts and listen to cool music. You just can't go wrong with that combination. Note: Available at our Resort only.
---
Rental Service
---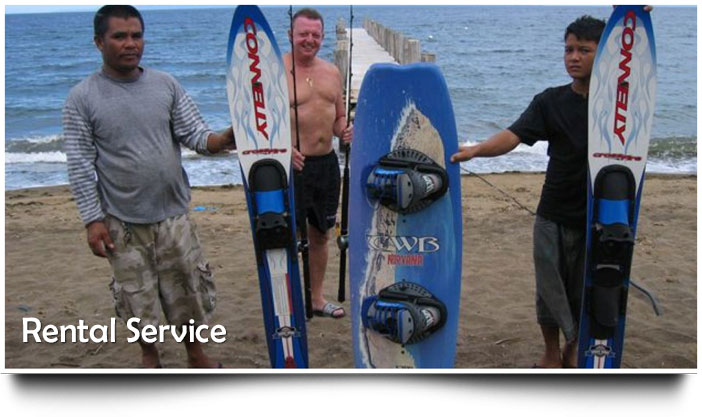 We can happily help you organize a Motorbike or Car rental that you can use to tour around the city. Our friendly staff will be available to make arrangements for you. If you just want to hit the beach and would like to rent a Jet Ski or a Motorboat, then please don't hesitate to approach the front desk for availability. Note: Available at our Resort only.
---
Diving and Snorkeling
---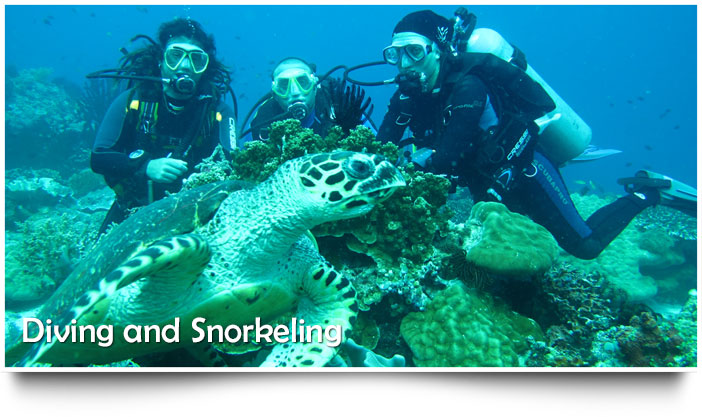 Our pool is not only the perfect place for sun bathing & swimming, but also ideal for teaching the first steps of diving. With its 3 meters of depth, it offers just the right conditions for all necessary exercises practiced in a diving course to make you a good and safe diver. In front of our Resort you will find our house-coral reef where you can snorkel and dive the whole day. Note: Available at our Resort only.
---
Filipino/European Cuisine
---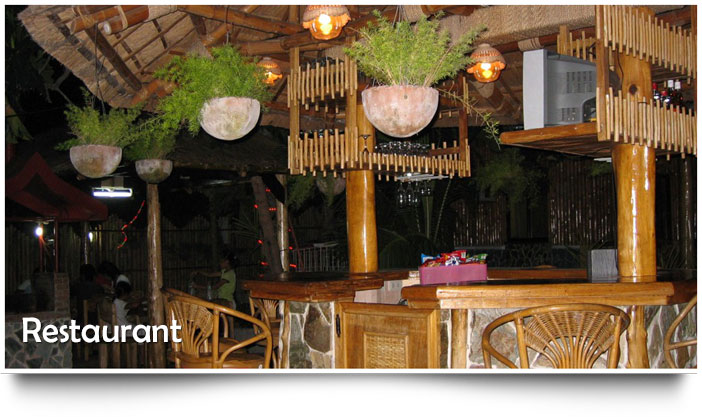 Enjoy our authentic Filipino and European-style cuisine in the attached cozy restaurant. We serve only the best dishes that we guarantee will leave you wanting for more! All in the comfort of the resort. Experience dining at its finest! Note: Available at our Resort only.
---
Want to make a Reservation?
---
If you want to make a reservation, please click on the button below to fill out a reservation or inquiry form. Thank you for expressing your interest in Dumaguete Springs! We most certainly hope to see you soon!